Products
Feature
Specification
Optional
Feature
Machine's service field:
The machine serves rubber's precise punching-work with a wide variety. Such as the holes of straight bar slut, round hole, cross hole, make punch-holes on the finger sheath, baby's pacifier, medical devices (bottle plug), sporting balls (butyl-material inner sheet), rubber (single-directional air-valve), as well as the punching, riveting and deburring process on industrial products made by aluminum and copper materials.
Mechanical structure characteristics:
Hydraulic system:
apply the logic valve IC circuit, tiny, fast, low noise and power.
Machine body:
apply the Japanese THK linear ball bearing and SUJ2 material shaft with special treatment, made in Japan. Rust-free in the shaft surface, the hardness exceeds HRC58o, high tenacity and anti-erosion.
Electrical system: Synchronizing to European and American products, we are applying 24V/DC controlling system, which has high reliability and is able to ensure the safe operation. All controlling devices are made in Japan or by internationally CE certified famous manufacturers.
Operating system: he double-hand-starting design has formed safe and stable operating system. Also these machines are equipped with the dual protecting measure of infrared-ray emergent stopping and emergent push button stopping design.
Specification
| Machine model | CVH-7A | CVH-11 | CVH-18 | CVH-30 |
| --- | --- | --- | --- | --- |
| Pressure(ton) | 7.0 | 26 | 25 | 37 |
| Motor(HP) | 3HP x 2.2KW | 3HP x 2.2KW | 5HP x 3.7KW | 5HP x 3.7KW |
| Plate size | 600 x 300 | 650 x 460 | 650 x 460 | 650 x 460 |
| Daylight | 465 | 465 | 450 | 450 |
| Stroke | 350 | 350 | 350 | 350 |
| Machine size (mm) | 900x920x2140 | 1260x1000x2040 | 1320x1000x2000 | 1370x1050x2060 |
Optional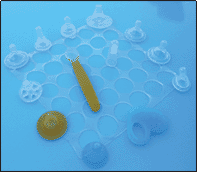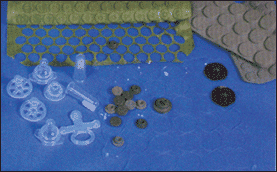 back